self-publishing: frustrating, amazing + fucking liberating.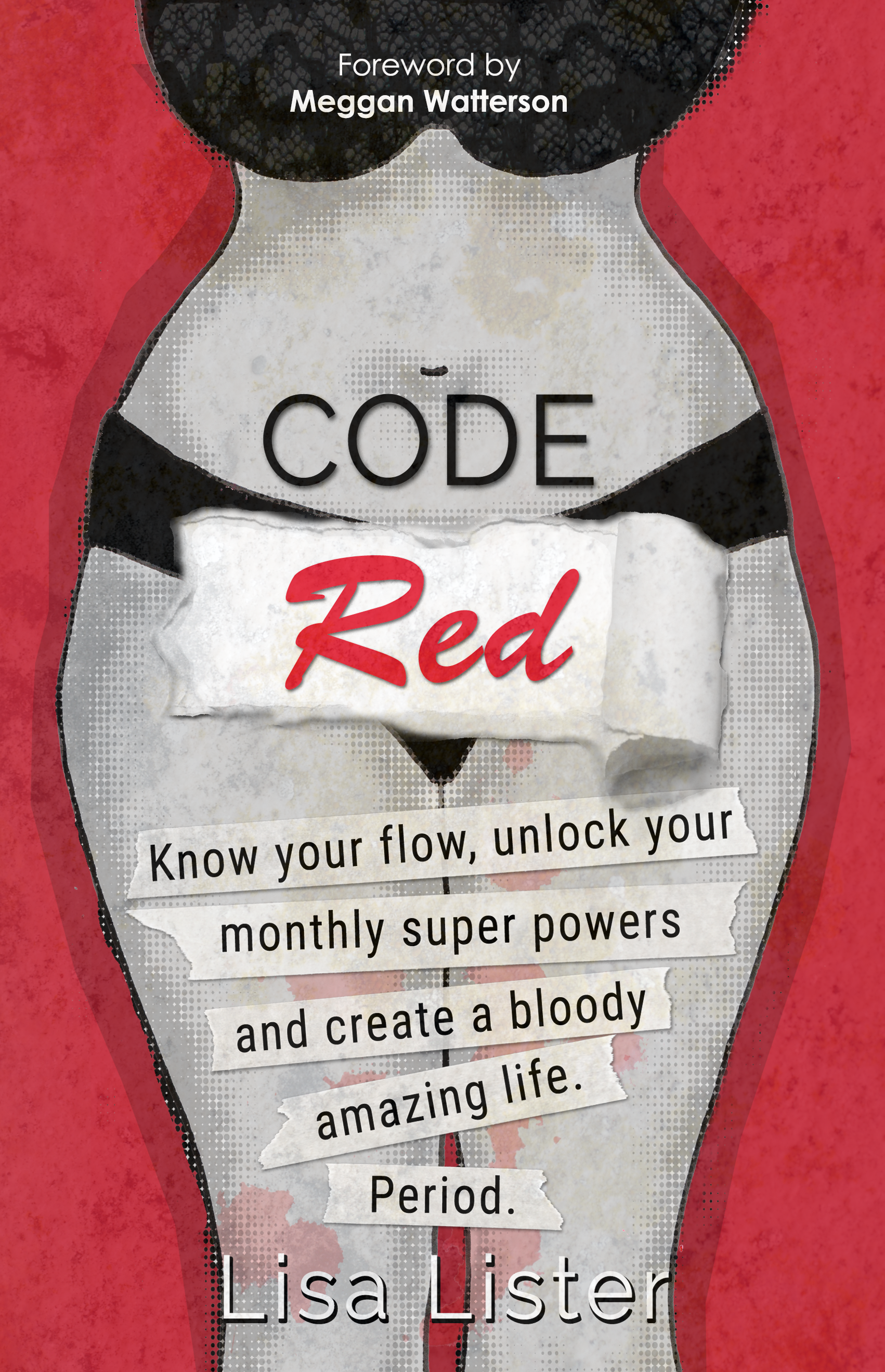 G-friend is BACK! Have you missed me?
Blame the bloody book for my absence. Yep, as most of you know, I've been ovary-deep in book edits + publishing plans for the new book Code Red: know your flow, unlock your superpowers + create a bloody amazing life. Period. that's out on March 8th, International Women's Day.
I CANNOT wait to finally share this blood-red beauty with you, the book that demanded to be written and shared despite the fact I was over half way through writing Untamed at the time. Y'see, Untamed was going to be THE book. My puffed-up ego had been convinced it was going to be the 'Stay With Me' of the book world, publishers would be knocking my door down to shower me in compliments for this mistresspiece, fuck Lena Dunham, they'd name ME the voice of a generation. Part memoir, part cathartic release after the death of my parents and auntie within weeks of each other, it explores what it is to be a wild, untamed woman without restraints within the constructs of a patriarchal society. (If any of you read my blog in the months prior to death continually knocking me to my knees, you'll know the deep excavating that was happening during that time)
Yet, SHE had different plans for me. Which is why Code Red is being released in 2 weeks time and NOT Untamed. I'm here, in this lifetime as an agent o' SHE. A PR girl for Mary Magdalene and all the women throughout history who's stories have been silenced + censored, and while I may still publish Untamed at some point, Code Red is their story, it's our story, it's for EVERY woman that bleeds and has bled.
What's been interesting/challenging/exciting/a pain in the fucking arse is that the entire process has been a total immersion in my own SHE Power, because despite having been published by HarperCollins, despite having previously been head honcho o' SASSY Books, there was no six-figure deal, no contract and no game-changing email from the top dog o' my dream publishing house for this book, I've self-published it.
Why? Because having met with my dream publishing house who very much dug on me but didn't dig on the whole 'blood thing', and realising that putting my brand name to a publishing imprint that wasn't able to fully support female authors in the way that I'd originally envisioned, it became apparent I had to make this shiz happen solo. I had to do it my way.
I've been told previously, by a dude, that there was too much 'I' in what I write, I've been told by high-up-dudes in the publishing industry that there's no room for women's stories, especially not memoirs.
Fuck that shit.
Right now, we live in a world where we no longer have to throw ourselves at the feet of gatekeepers in the hope they'll let us into the inner sanctum to publish our book, play our song, support our business or share our talent + we need to take full advantage of this by sharing our words + work + stories, books, song, creative endeavours and businesses and telling them from our hears, our guts and our wombs.
The process, for me, has been…frustrating, amazing + fucking liberating. I hired an all girl-team - a kick-ass editor, cover designer + typesetter - because FYI: If you go it alone, you NEED to have super-high production standards. Fact. I've called in favours from some gorgeous journ-o friends and I'm going to be asking YOU to buy it, read it and if you love it, share your love ALL over social media + amazon for it.
Magazine editors might not want to 'go there' when I pitch features to them about the content of the book, women who dug on my work about body image may demand I speak less about blood and more about the 'fat' debate, not everyone is going to get it, and that's okay, but I have a big-ass vision of what the world will look like when girls are celebrated at their first bleed, when women feel that they no longer have to 'do life like a dude', when women understand that they have an incredible menstrual power source and are able to share this power freely with the men in their world, and when women are honoured when they reach menopause as wise + wild + all knowing - which is WHY Code Red HAD to be written. There is work to be done and as a PR girl for MM and the untold stories of women, this is MY work.
Don't let anyone or anything get in the way of the work you're here to do, 'k?